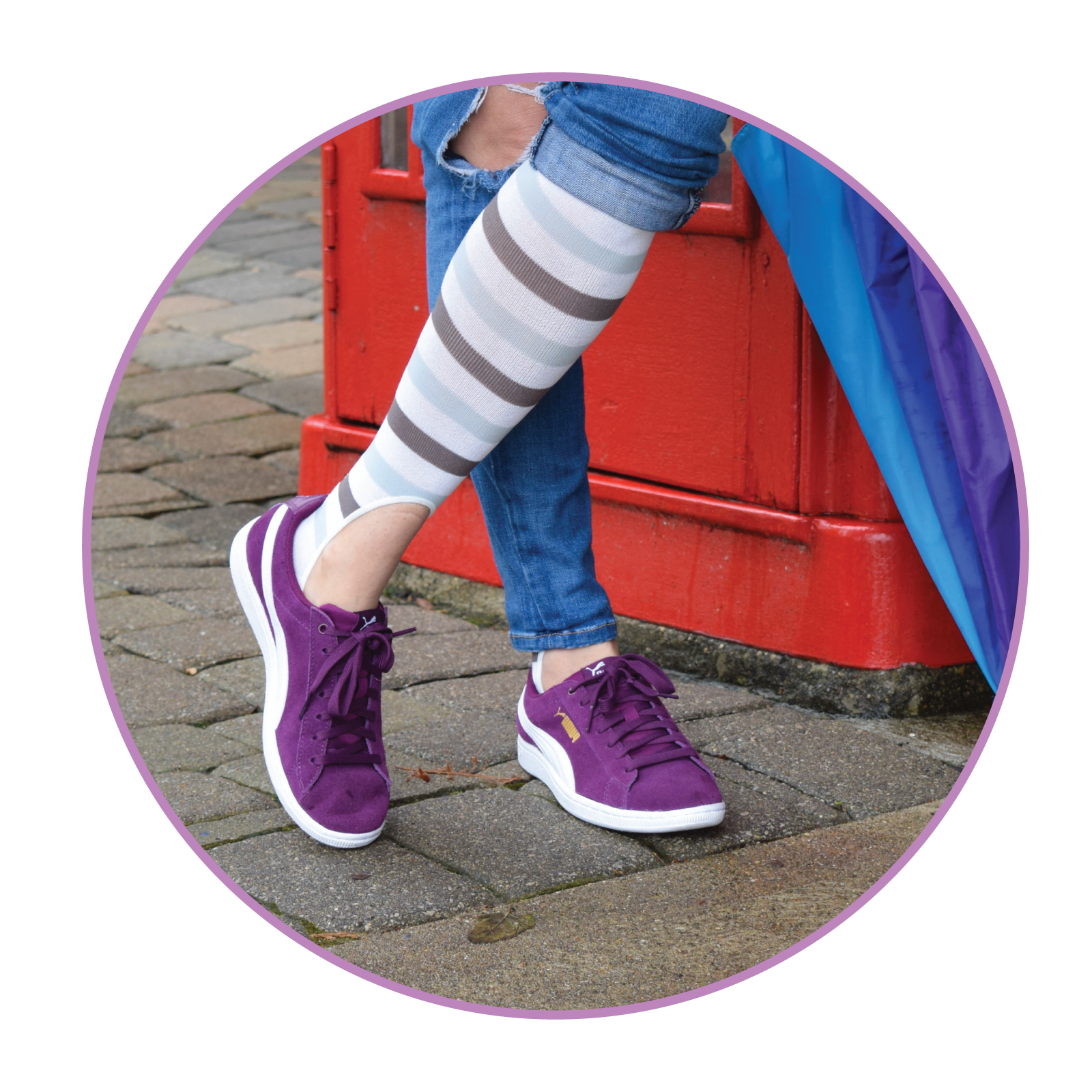 The Weekend (stripe)
Weekend Keysocks are made from 32% Coffee Charcoal/48% Rayon/18% Nylon/2% Spandex.
Weekend Keysocks have a higher cut to protect your feet but still stay out of sight when worn with sneakers, Vans, Toms, Converse and More! Now your favorite "Kicks" have a comfortable "sidekick" for your casual weekend and week day fun.
Standard: Only available in standard sizes
Works best for women's shoe sizes 5-12
Plus:
The Plus sock is specifically designed for calves 17" or larger

Works best for women's shoe sizes 5-12